About Me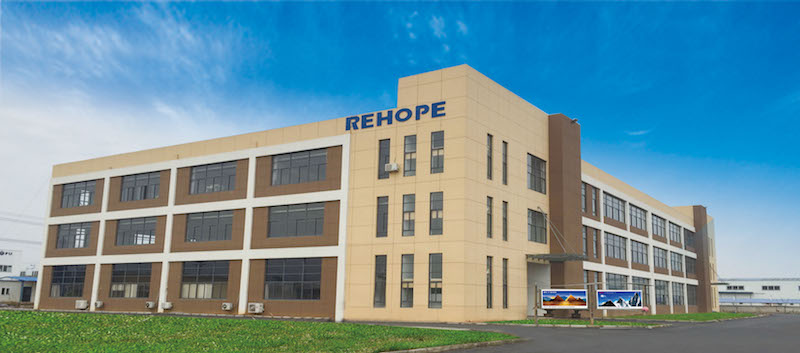 Ninguo Rehope Xinrui rubber and plastic product CO.LTD founded in 2009, which located in beautiful scenery at the foot of Huangshan, addressed in Wei 6 road, Gangkou eco-industry zone,Ningguo Anhui---the town of the seals in china. It's about 30000 square meters with convenient transportation. Company has passed ISO9001 /2000 certification and IATF16949 quality assurance system,and manage all the products according to IATF16949:2016 model and the certification ISO14001 environment system. Company products are mainly sold to Yangtze river, the pearl river delta, southeast coast and the mainland auto parts base, partially exported to the United States, the European Union, Canada, Southeast Asian and The Middle East. Auto parts and rubber products of home-appliance become the main supplier of supply chain system for a long time.
Rehope Xinrui has top-ranking production equipment, leading science and technology and talented management professionals, and cooperates with many scientific research institutions, which is committed to technology development and production of rubber seal. Rubber raw materials of company mainly adopt Janpan JSR, ZEON, USA 3m, Netherland DSM and other international well-known suppliers
who provide high quality products. At the same time, company has specialized laboratories and test equipment so that timely and effectively monitors the process parameters and product quality status. Also,company introduces ERP resources management system, effectively integrates purchase, production, sales and financial management.

Thecompany focuses on the production of precisionproducts,metal molds and rubber products.products mainly include:NR, EPDM, NBR, polychloroprene , fluororubber, silicon rubber, HNBR, acrylic resin, butyllithium, butylbenzene, and PTFE etc as the main raw materials of all kinds of suspension, braking, oil seal, o-rings, dust cover, rubber pad, rubber and odd-shaped parts, and conductive insulation products, flame retardant products and comply with ROHS standard of environmental protection products and meet FDA standard of good grade products,etc.These products are widely used in automobiles, household appliances, hydraulic, pneumatic, loading of engineering machinery, electronics, petrochemical, metallurgical machinery and other high-tech fields.
Rehope Xinrui complies with the concept of science and technology innovation and forge ahead with determination, constant process and development.In the future ,company will provide high quality products and services to our customers with advanced technology , manufacturing technology ,management system, measuring method and technology, and rubber seals and plastic products design, manufacture and testing of professional experience.